The Lord says, "I will guide you along the best pathway for your life. I will advise you and watch over you." Psalm 32:8
I am so excited about this trip, you don't even know.

I feel like a real-life Carl & Ellie planning this adventure.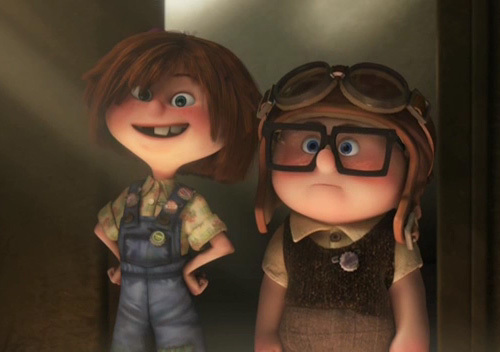 Me and my man and our pup scout are packing up and heading west. And I am going to document our travels here! Don't worry, I'm not going to be blogging when there is living to do. I'm not gonna stare at my computer screen when I've got eyes for a handsome Hubs, a cute chiweenie, and a God who isn't shy about showing off His handiwork. But I will recap each day so you can hear all about our death-defying safe and fun adventures along the way!



One of the first things I did when I heard we were headed to Alaska was to map it. I took a screen shot of the g

oogle map directions from Niceville, FL to Anchorage, AK. The projected time shown to travel the 4,540 miles does not account for anything but driving. Not sleeping, peeing, eating, or any other stopping. Or chiweenies. This was back when flying seem the only reasonable option. Read why we changed our minds.
Google Map directions from Niceville to Anchorage.
This picture below is a more accurate version of the trip we will be taking from Niceville to Anchorage. Google maps projects this route

will take us

132 hours to travel the

4, 996 miles. Again, this does not include any stops.
I'm sure we can find an extra 4 miles to make it an even 5,000.
The itinerary of our road trip from Niceville, FL to Anchorage, AK:
First stop, Nashville! We cannot wait to spend these next precious days with our family back "home". It's so comforting to know we are headed to somewhere so familiar, somewhere still ours, where we are so loved, before we leave to embark on this crazy chapter of our story.
We have so many fun days ahead. I will keep you updated on each leg of the trip with a map, photos, and summary of our day. Can't wait to share this adventure with you!